A co-production with Beacon Arts Centre, a new play with songs by Andy McGregor
Battery Park - 
the biggest band you've never heard of! 
It's 1992 and Tommy McIntosh is the next big thing in Britpop Britain. His band Battery Park, a raucous female-fronted 4-piece from Greenock are recording their debut album and preparing to tour the country supporting Oasis. But then, out of the blue, they disappear from the scene and are never heard of again.
Thirty years later, a young student approaches Tommy in the bowling club bar and tries to unravel what happened to the boy wonder and his mates.
Battery Park is a play with live music from the writer/director of the five star Spuds and Crocodile Rock. It's about Britpop, glorious defeat and working class dreams. A funny, earthy play that packs an emotional punch that resonates long after the final note.
​​​​​​​

Supported by The National Lottery through Creative Scotland's Touring Fund.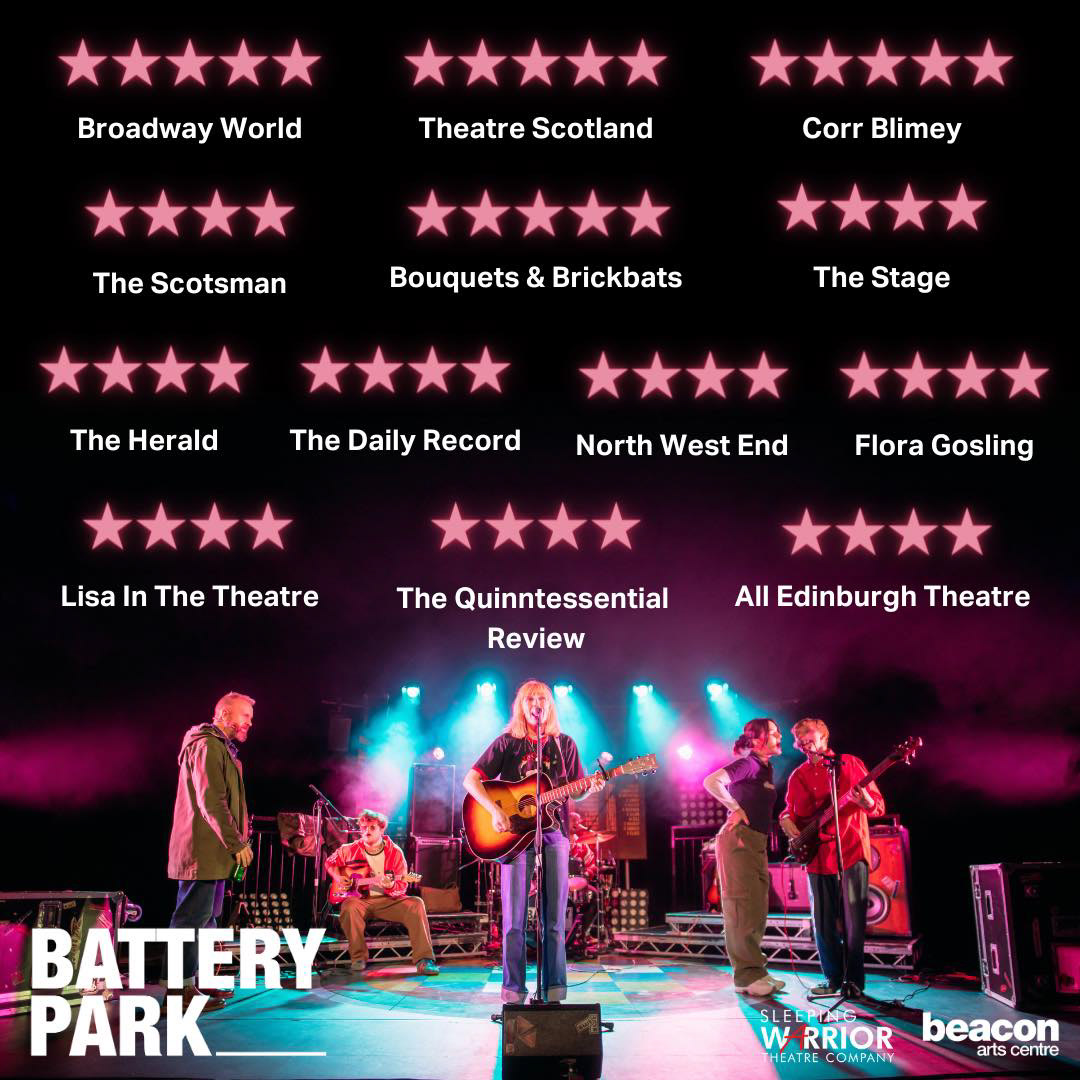 "..a bold and exciting piece of theatre with a 
compelling story - not to be missed!" - Broadway World
"...this high energy, highly captivating show delivers everything that you would want and more..." - Theatre In Scotland
"...a thundering, rebellious, blowout-the-speakers show with excellent performances and solid pacing." - Corr Blimey
"As gig theatre goes, this is a perfect example of the craft" 
"A gripping and tuneful piece of theatre" - All Edinburgh Theatre
"It is a whirlwind of love, drugs and electric guitars…" - Th
e Stage
"Ferociously powerful performances" - The Scotsman
"wit and pathos aplenty" - Th
e Herald
"a strong ensemble cast and some banging tunes". - 
The Daily Record
"a fantastic night out" - Lisa in the Theatre
"...the performances are so impressive." - Flora Gosling
Chloe-Ann Tylor

- Angie/Lucy 
Chris Alexander

- Older Tommy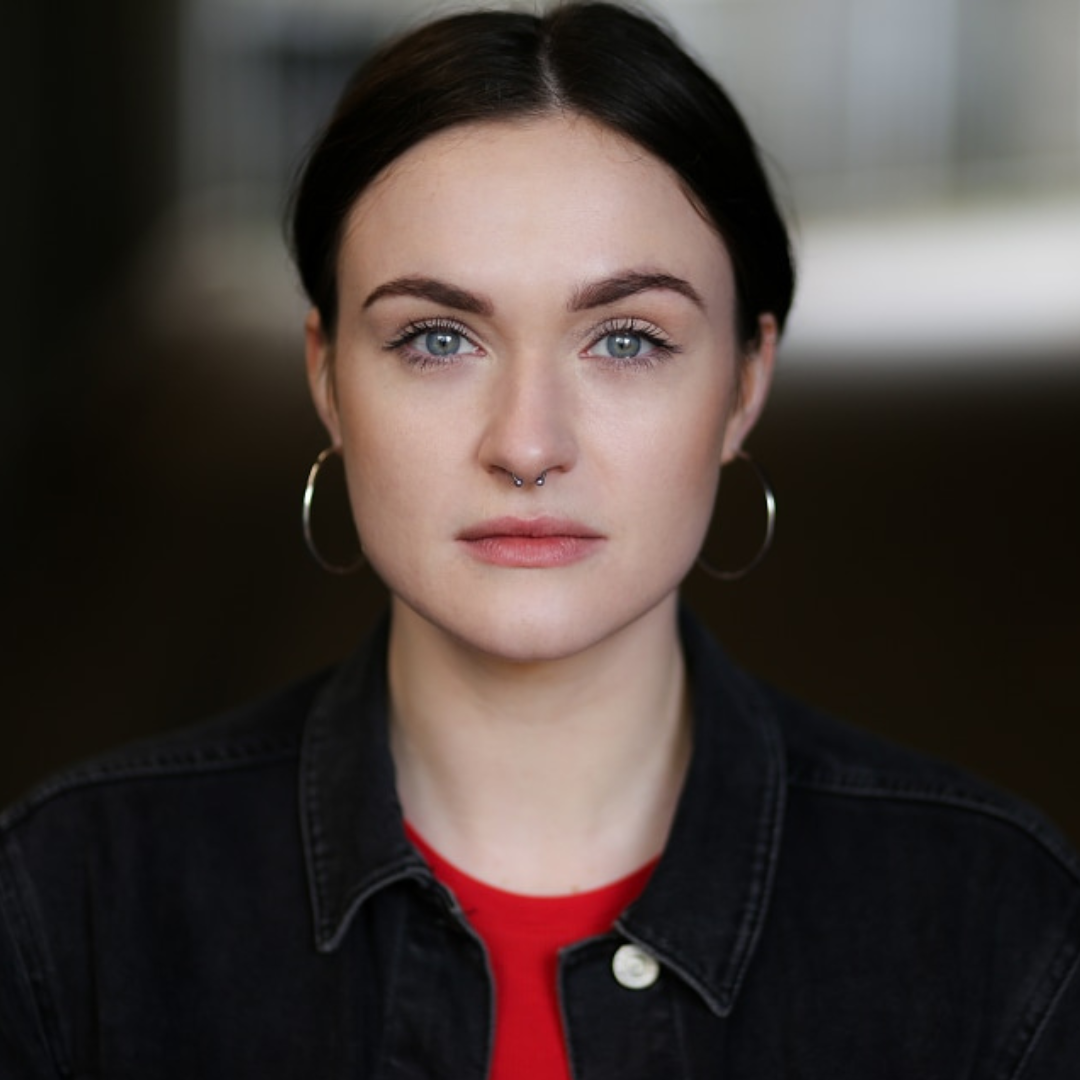 Writer/ Director/ Lyricist:

Andy McGregor
Assistant Director:

Scott Miller
Lyricist & Dramaturg:

Isla Cowan 
Set & Costume Designer:

 Kenneth MacLeod
Lighting Designer:

Grant Anderson
Sound Designer:

Fraser Milroy
​​​​​​​
Intimacy Coordinator:

Sharon Mackay
Outreach Associate: 

Martin O'Connor
​​​​​​​
Production Photos:

Mihaela Bodlovic
Trailer:

Ruari Barber-Fleming
Stage Manager (rehearsals):

Emma Yeomans
Deputy Stage Manager:

Babette Wickham-Riddick
Technician:

Nathan Farndale
Production Manager:

Elle Taylor
Set Build:

Marmoset Construction
Producer (tour booking):

Ailie Crerar-Blythe
Marketing Manager:
Serden Salih
Beacon Arts Centre, Greenock - 22nd, 23rd
Tron Theatre, Glasgow - 28th, 29th, 30th 
Dundee Rep, Dundee - 3rd
​​​​​​​
Beacon Arts Centre, Greenock - 10th, 11th
Byre Theatre, St Andrews - 13th
Perth Theatre, Perth - 14th
Cumbernauld Theatre at Lanternhouse, Cumbernauld - 17th
Howden Park Centre, Livingston - 19th 
CatStrand, New Galloway - 21st
Traverse Theatre, Edinburgh - 26th, 27th
Eden Court, Inverness - 29th
​​​​​​​